RM Converters is popular, trustworthy and reliable because of hard working hands and intelligent brains behind it. RM Converters is a private limited company, located in Kothur mandal of Telangana state in India. The company is managed and directed by Mr. Puneet Gupta.
The dream team of RM Converters along with their management has earned laurels in the industry; thanks to their dedication, sincerity and aim to provide the best. Since times immemorial, they have strived to achieve utmost customer satisfaction by providing their esteemed customers with the best services and high quality products.
Their unsurpassed knowledge and consistent drive to learn and adopt new methods has taken their firm above the rest in the industry. Their journey of over two decades in the industry is commendable. They have strived hard through ups and downs to maintain their quality, dedication and aim to provide nothing but the best.
RM Converters is therefore, synonymous with high quality standards and upgraded technology.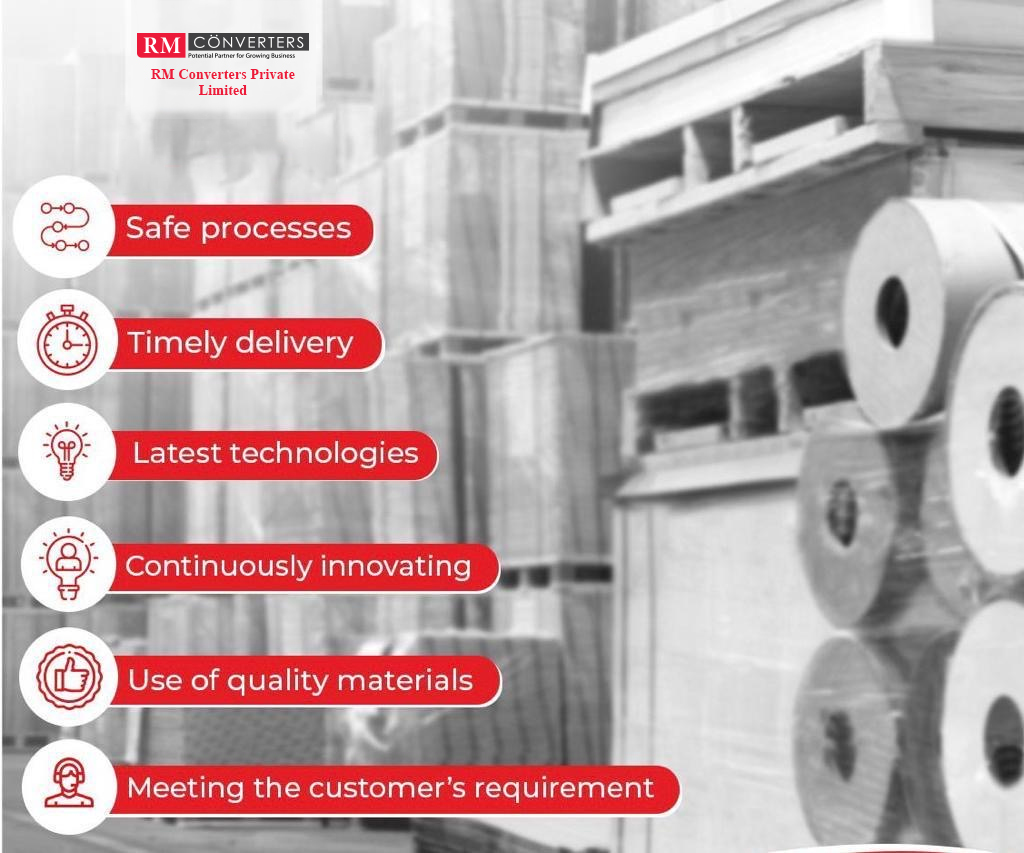 What we do
RM Converters is into rotogravure printing and lamination. The rotogravure printing process is one of the fine art processes used in flexible packaging industry. The company prints on all types of materials like polyester, OPP, Nylon, Aluminium Foil, Paper and PE, with a wide range of thickness of 8 to 110 microns.
With this technology, RM Converters provides packaging materials for all food and non food industries using different laminate structures as per customer's specifications.
We have a total capacity of 12,000 metric tons per annum.
TEAM WORK
Success of the company cannot be achieved by a single mind or a single person, it is backed up with a team of excellent individuals with excellence in their performance. We recognise the value of team work in turning our goals into accomplishments.
Management having more than 20 years of experience in the same line of business. Installed modern equipment's with BRC IOP, FSSC and SEDEX standards plant for production.